Photo Gallery
Check out the pics of some of our friends and the fun we have at The Skatery everyday. We will also post photos from sessions and upcoming Special Events.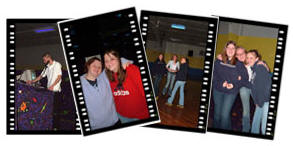 Would you like to have your picture on our web site?
Ask Dan to take your groups picture and just maybe
you'll be featured in our spotlight photo gallery.
A short video from Saturday night's session.